KQ
Modular circuit-breakers up to 63A
Modular circuit-breakers up to 63A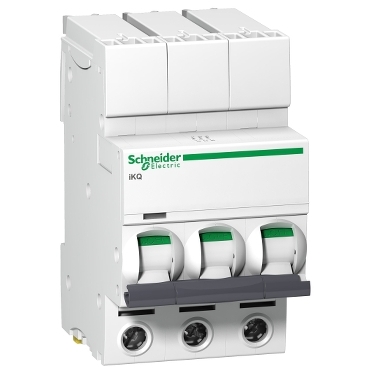 Features

Square D provide a wide range of miniature circuit breakers (mcb's) for use in KQII distribution boards and loose enclosures with current rating from 3A upto 125A.

Forming the core part of the Square D miniature circuit breaker offer, KQ MCB's are available up to 63A, B, C or D curve with a breaking capacity of 10kA.

Accepting cables as large as 35mm2, KQ provides a single or three phase compact solution for a wide range of commercial or heavy industrial applications.

They may be plugged on to KQ or KQII distribution boards

Padlockable in the off position with positive contact indication

Benefits

Guaranteed plug-on connection system means a quick and fault free installation with less problems on site

Applications

Protection of circuits for overloads, earth faults and short circuit.