GEMSTART 5
Intelligent motor controller
End of Commercialisation
-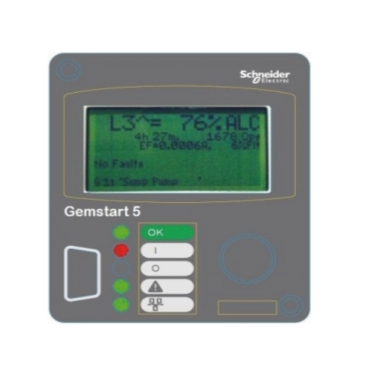 Features

Gemstart 5 is a cost-effective, modular switchgear control and protection relay for PIX MV motor control centers.It is used in heavy industry application fields, particularly Oil and Gas and Petrochemical processes.

Motors up to 13.8 kV / 400 A.
Profibus / Modbus serial link (self selecting).
Multi-Voltage Inputs operate from 24 V to 256 V AC or DC.
Additional 6 Channel RTD module – one on board.
Friendly, easy to use Gempro PC programming and monitoring package
LED and LCD optional display.
Multi-lingual LCD messages.

Contractual warranty

Period : 18 months

Benefits

Comprehensive predictive maintenance and alarms.
Immediate replacement without programming settings.
Intuitive operator guidance.
Detailed motor/cable/equipment failure diagnosis.