CONNECT
Radio system
For wireless refurbishment of electrical installation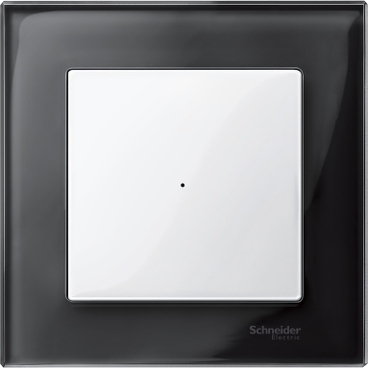 2 products available

The CONNECT radio system not only provides the most reliable connections but also ensures simple installation and function checking. With the new CONNECT radio central unit it shows its best side – and connects numerous new functions of the "radio world" and the "IP world" in a single control unit.

ATTRIBUTES OF CONNECT RADIO CENTRAL UNIT

High-resolution, backlit TFT colour display (number of colours: 16-bit/64,000, brightness: 400 cd/m2)
Wide reading angle (60°– 80°)
Very straightforward operation via dial ring (clickwheel) with four cursor keys and the enter key
Favourite key (request menu)
Home key calls up the menu structure directly
Eight freely programmable pushbuttons for direct control of functions
Individually confi gurable labelling field
Real-time clock
Ethernet connection
Integrated radio antenna

CONVENTIONAL APPLICATIONS

Controlling the lighting
Controlling roller shutters
Controlling the room temperature
Activating scenes
Controlling individual and group functions via Schneider-electric@home or via the eight operator buttons of the CONNECT radio central unit

MULTIMEDIA APPLICATIONS

Interface for the Microsoft Multimedia Center edition
Multimedia activation via streaming clients (e.g. Squeezebox) as well as volume control and playlists
Display of current news thanks to RSS newsfeed
Signalling e-mail arrivals
Presentation of images in the form of a slideshow
Digital clock as screensaver
Recording history data and forwarding by e-mail (e.g. if the lighting is switched on while the homeowner is on holiday, he immediately receives a warning e-mail)
and much more

CONNECT AND SCHNEIDER-ELECTRIC@HOME
You can access many functions even when you aren't home. The CONNECT radio central unit has an additional Ethernet connection and is controlled via Schneider-electric@home. That way you can use the radio central unit to control building functions remotely even when you're away.